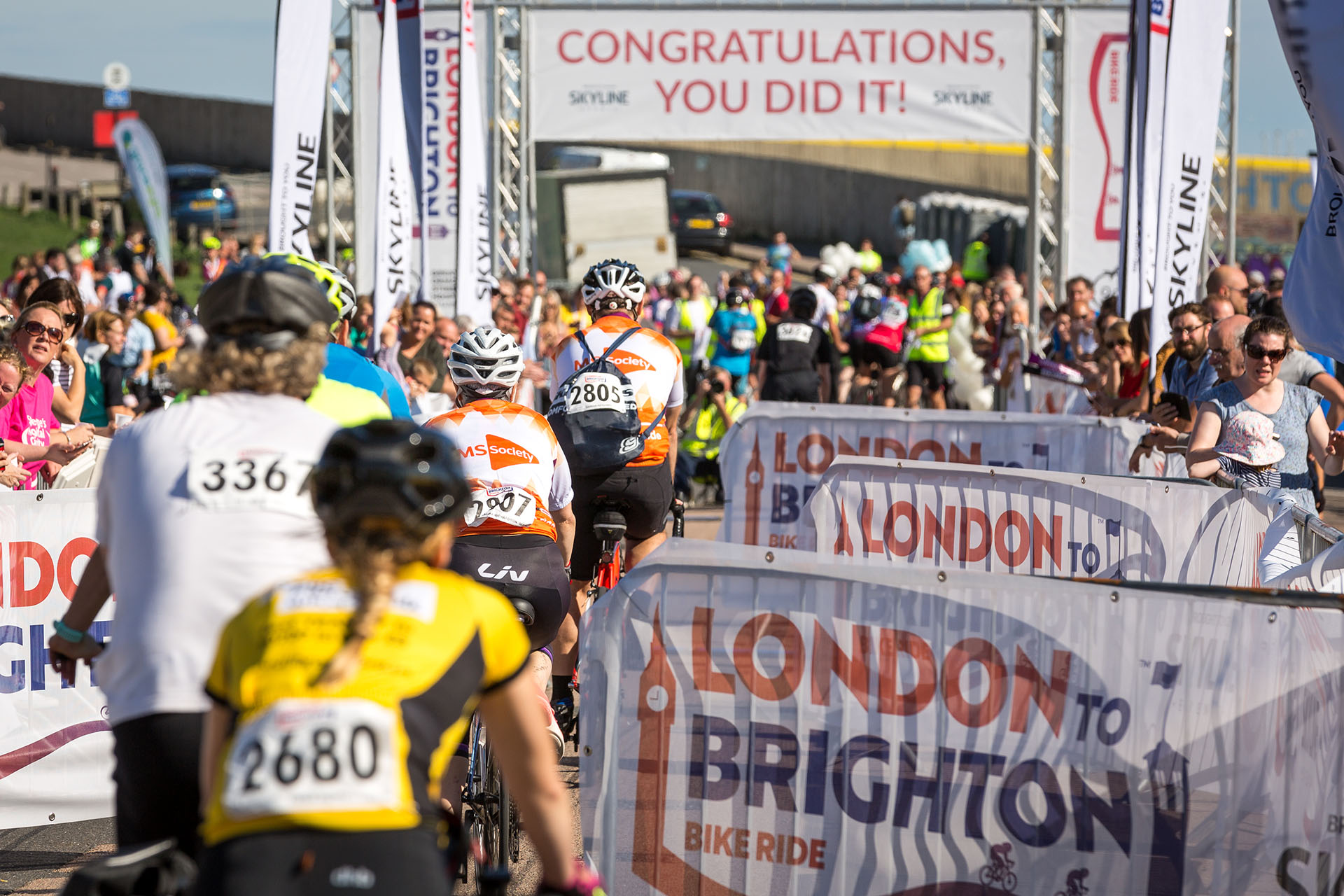 THE RIDE Event Date
The event takes place on 19th of September. There will be a staggered start between 06.30 and 09.00. Participants will be emailed their allocated start time. Refreshment stops
There will be refreshment stops offering free water & snacks located frequently along the route – mile 17, mile 30 and the top of the infamous Ditchling Beacon at mile 45. Mechanical support
If you are confident you'll make the distance but you're not so sure about your bike don't worry we've got you covered! Our highly experienced mechanics will be based at all rest stops along the route and you'll also be given the phone number of our mobile mechanics should you need them. Fully signed route
No need to be looking at a map – our route is fully sign-posted so that you can keep your eyes on the road and enjoy the wonderful surrounding countryside! Pre-event support
Once you have registered your place you'll be given access to our comprehensive pre-event website which has full details of the route, training advice and fundraising advice. You'll also be able to call or email our friendly events team – just get in touch with your questions and we'll be able to answer them for you! Meet other cyclists
Cycling on your own and would like to find a cycling buddy? Want to find training partners in your area? Want advice on kit and training from other riders? Our Facebook page is the answer! Once you've registered your place we'll give you access to the official London to Brighton Cycle Facebook page – it's the place to be before the ride! Congratulations!
Once you have completed the ride you will be rewarded with an official souvenir of your achievement – the coveted London to Brighton Cycle Medal! This is for you to treasure and remember your wonderful day by!

Sign up to our newsletter